Chateau Level Two
A compilation of the maps-to-date of the second level of the Chateau's dungeons
Château D'Ambreville (1-2-3-4-5-6-7)
---
Older Maps
Note:
I will add the troll/wizard goblins/fancy chair maps to the north.
The gnoll's lair and ambush point are the gallery to the bottom right.
The distance between the Grand Stairs and the gallery beneath it may not be correct.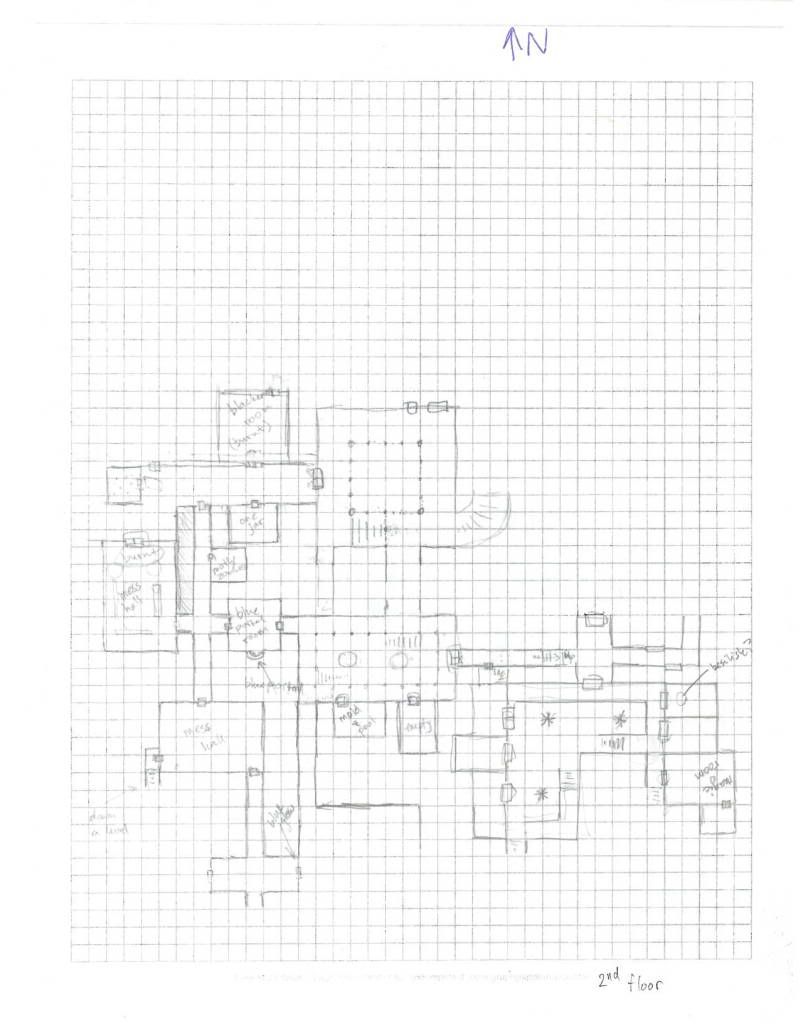 Alienor's stair, 2nd Level.
An older map of Level 2, I think this is all captured above.
page revision: 28, last edited:
02 Aug 2013 17:20